CEBB Cableados started out as part of the well-established vending industry in the south of Navarra, consolidating its position as a leading company in the area along with the development of renewable energy, mainly wind and solar.
With the acquisition of Cableados ASJE, we entered the field of precision wiring for the electronics world, allowing us to have access to new niche market. Currently our client base has become more diversified, and we are now specialists in several different sectors.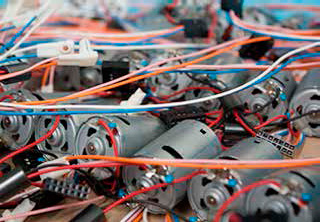 Custom assemblies for various Sectors.